What are the Recommendations for Managing a Patient with AF?
The ESC/EACTS guidelines and the HRS/EHRA/ECAS/APHRS/SOLAECE consensus statement recommend an integrated approach to AF management that involves patients and multidisciplinary teams of healthcare professionals to improve access to care and patient compliance. The use of anticoagulants, cardioversion, rate control therapies, and rhythm control therapies are recommended to manage AF.1,2
1. Integrated Management of AF & Collaborative Decision Making
Following the diagnosis of AF, guidelines recommend an integrated and structured approach to patient
care and AF management that involves multidisciplinary teams of cardiologists and electrophysiologists,
non-specialist healthcare professionals, and allied health professionals, and places patients in a central role
in decision-making.1
Key aims are to:
Improve Adherence to Guidelines
Tailor Management to Patient Preferences
Improve Adherence to Long-Term Therapy
5. Rhythm Control Therapy to Maintain Normal Sinus Rhythm and Improve Symptoms of AF1,2
Guidelines recommend that treatment with AADs, catheter ablation, and/or surgical ablation be dependent on patient choice.1,2
The choice of AADs needs to consider the presence of comorbidities, cardiovascular risk, potential for proarrhythmia, toxic effects, symptom burden, and patient preference.1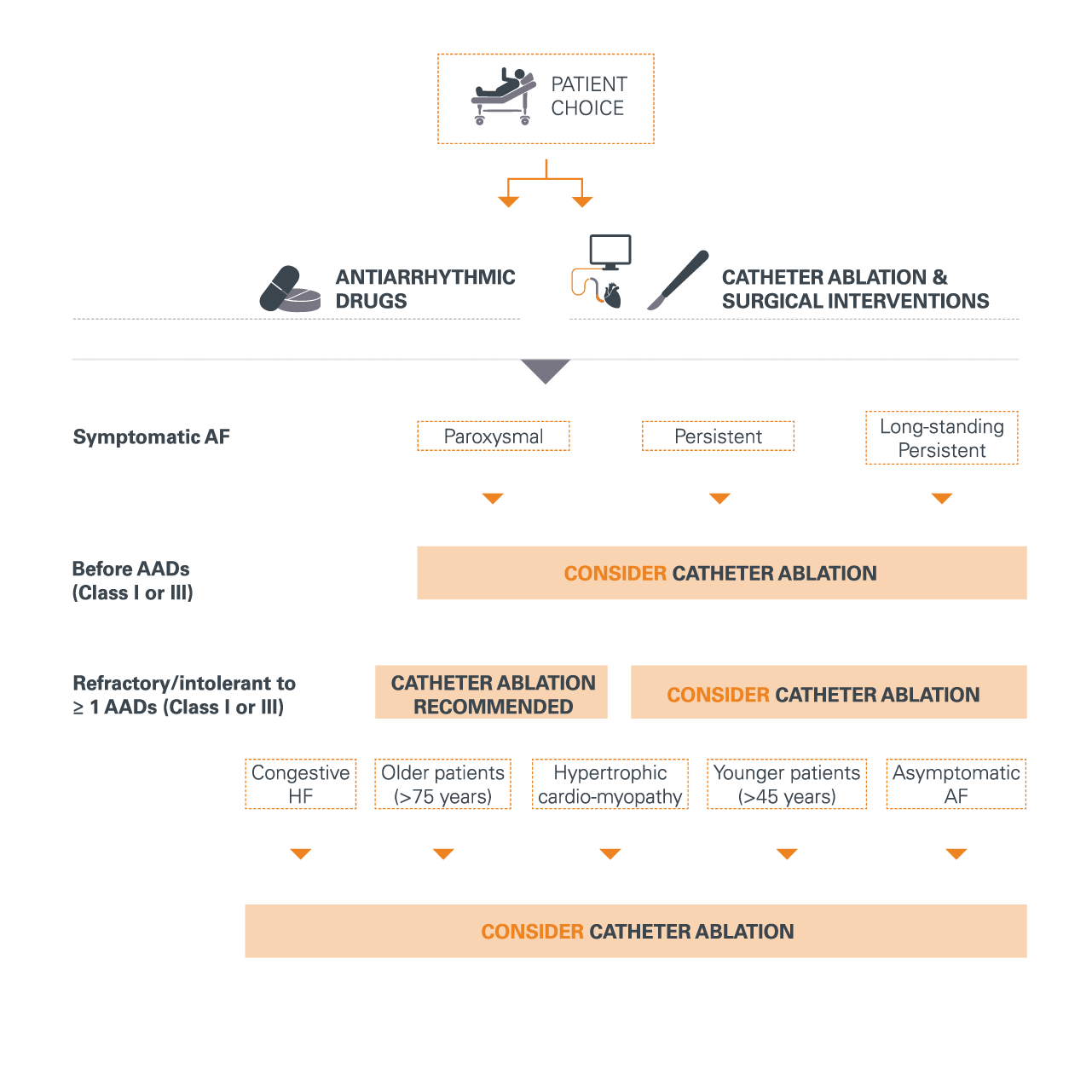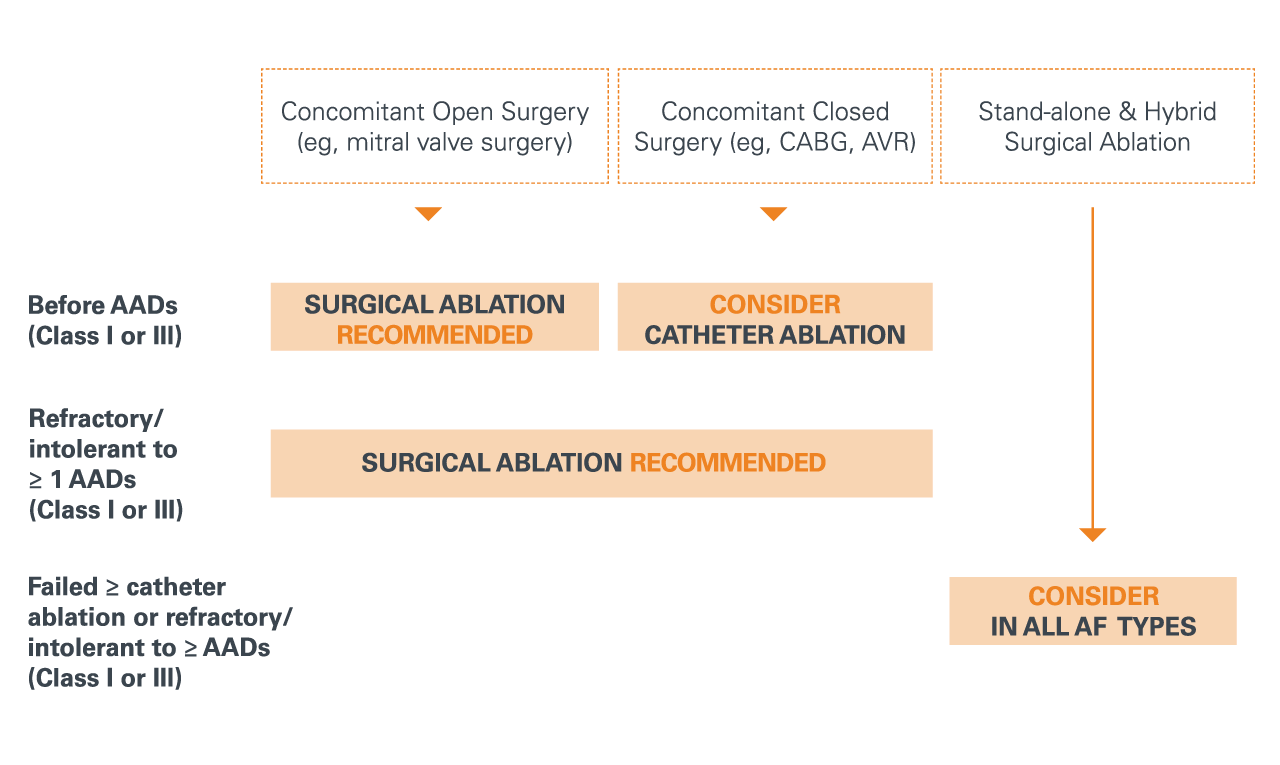 Abbreviations
AAD = antiarrhythmic drug; AF = trial fibrillation; AVR = aortic valve replacement; CABG = coronary artery bypass graft; CHA2DS2-VASc = Congestive Heart failure, hypertension, Age ≥75 (doubled), Diabetes, Stroke (doubled), Vascular disease, Age 65–74, and Sex (female); HF = heart failure; LVEF = left ventricular ejection fraction
Source: 2016 ESC Guidelines1, and 2017 HRS/EHRA Consensus Statement2
References
1. Kirchhof P, Benussi S, Kotecha D, Ahlsson A, Atar D et al. (2016) 2016 ESC Guidelines for the management of atrial fibrillation developed in collaboration with EACTS. Eur Heart J 37 (38): 2893-2962.
2. Calkins H, Hindricks G, Cappato R, Kim YH, Saad EB et al. (2017) 2017 HRS/EHRA/ECAS/APHRS/SOLAECE expert consensus statement on catheter and surgical ablation of atrial fibrillation. Heart Rhythm 14 (10): e275-e444.
126680-191029 EMEA; 123104-200130 EMEA; 125888-191019 EMEA