What is Atrial Fibrillation?
Heart in Atrial Fibrillation
Product Title Text
Watch this video to get a better understanding of how it feels to experience AF.
Product Description text
If you think you are experiencing symptoms of AF (AFib), download your Symptom Tracker to help you manage your symptoms and share them with your doctor.
About Atrial Fibrillation
Atrial fibrillation (AF or AFib) is the most common form of cardiac arrhythmia. AF affects over 11 million people across Europe with a predicated increase in prevalence by up to 70% by 2030.1,2
This surge in cases of AF can be attributed to both our ageing population and the rise in risk factors for developing AF, notably hypertension and diabetes.3
This arrhythmia remains one of the major causes of stroke, heart failure, sudden death and cardiovascular morbidity and is becoming one of our most significant health challenges.3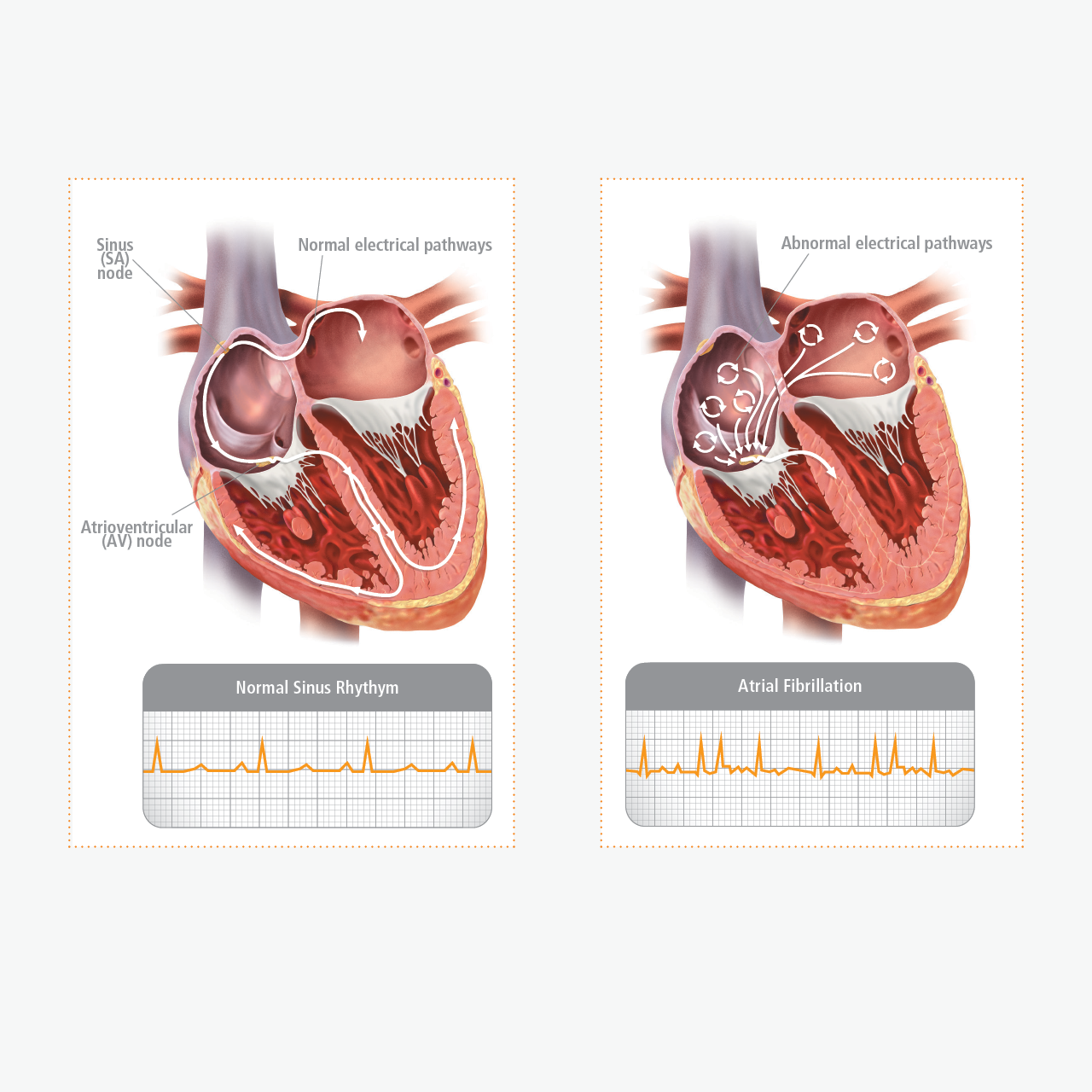 AF is characterized by an irregular and often fast heart rhythm that results in uncoordinated contraction of the top 2 chambers of the heart(ie, atria).4
It occurs when there is a fault in the electrical activity of the heart, causing the heart to beat in an irregular and uncoordinated fashion.5,6,7
The sinoatrial node, also known as the 'sinus node', transmits regular electrical signals across the atria and ventricles via the atrioventricular node, which allows for the heart to contract regularly. The sinus node controls the rate at which the heart beats and can change the heart rate depending on the requirements of the body.7,8,9 Among individuals with AF, the 'normal' regular electrical signal from the sinus node is no longer transmitted properly. Instead of just the sinoatrial node firing, other parts of the atria begin to send electrical signals. However, these signals are not as regular or as coordinated as the signals from the sinoatrial node, which leads to the atria not contracting properly and irregular beating of the ventricles. Depending on how many electrical impulses reach the ventricles, the heartbeat could be slow or fast, but it tends to be very fast in AF.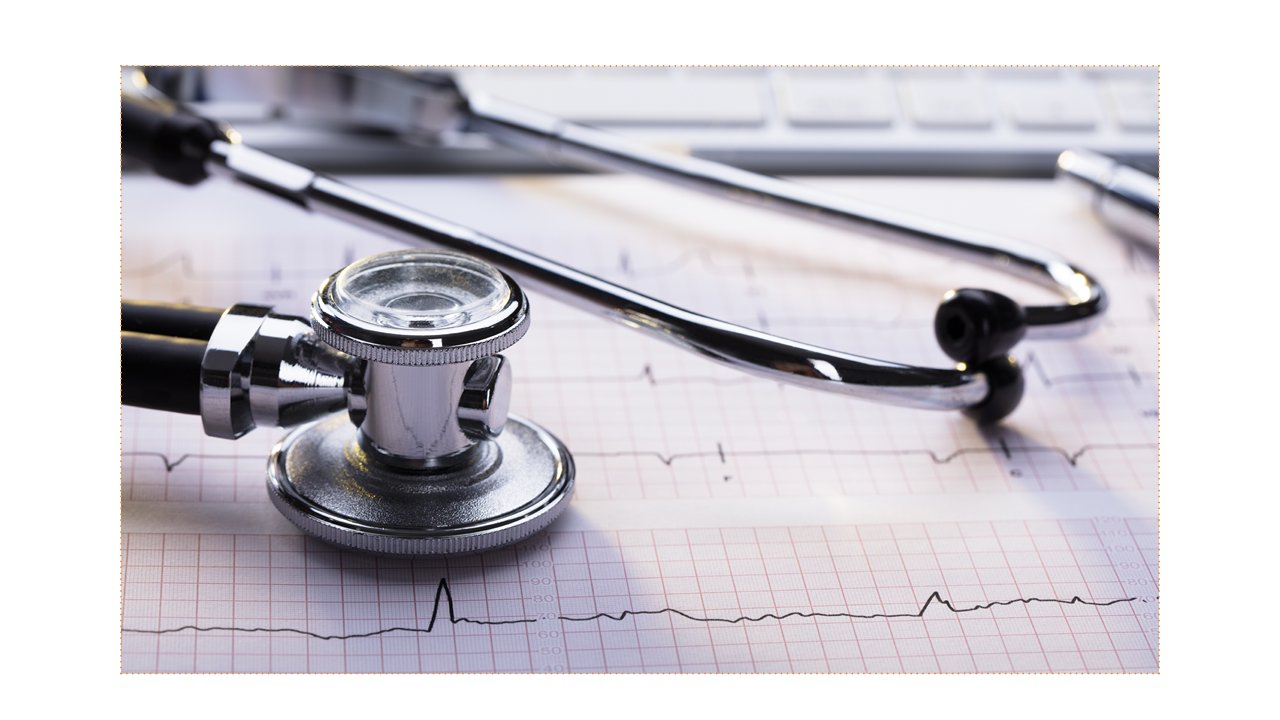 In a healthy individual, the sinoatrial node generates approximately 60–100 beats per minute when at rest3,8 In a patient with AF at rest, the atria generate about 600 impulses per minute, resulting in 80–120 beats per minute.5,6,7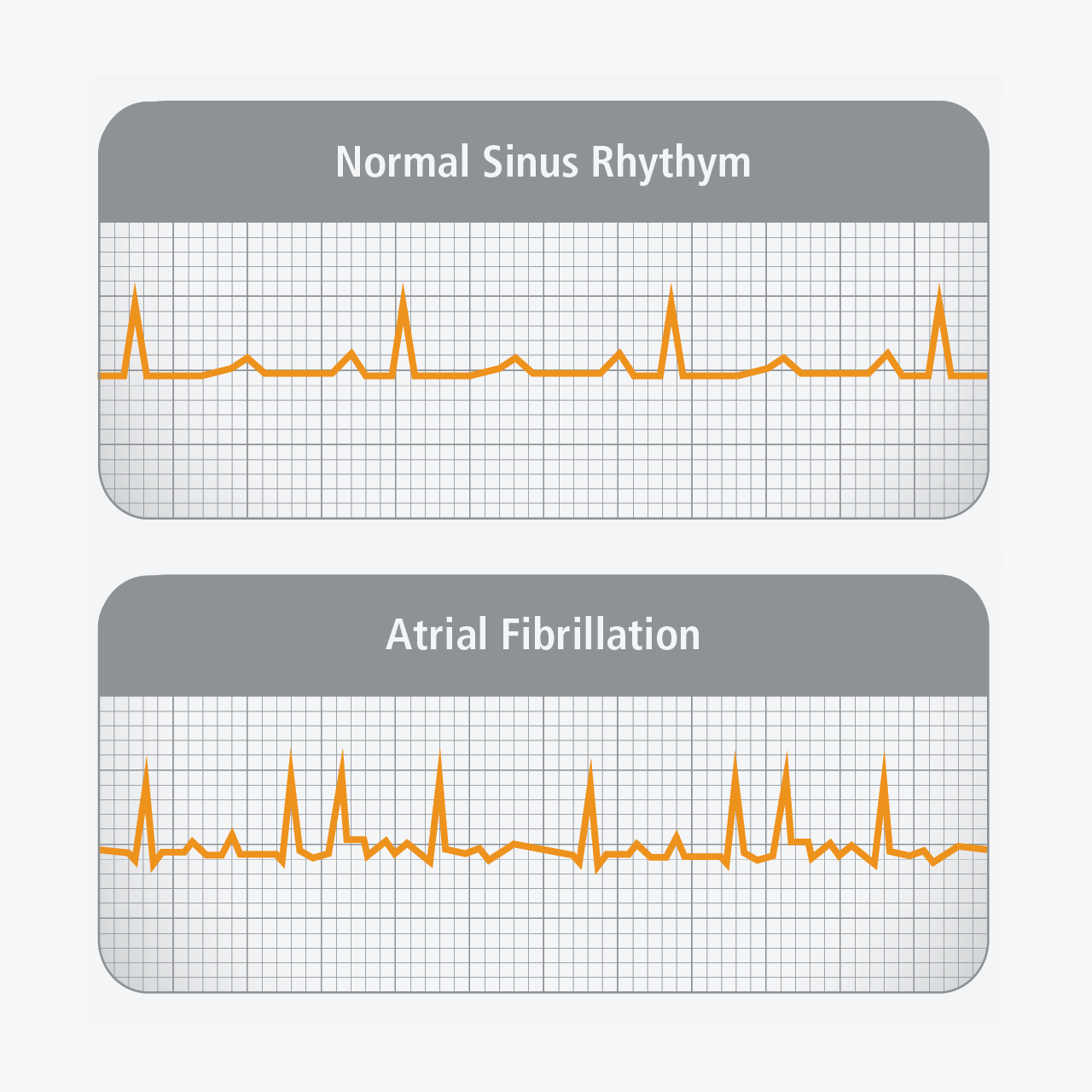 References
1. Global Burden of Disease Collaborative Network (2016) Global Burden of Disease Study 2016 (GBD 2016) Results. Seattle, United States: Institute for Health Metrics and Evaluation (IHME), 2017. Accessed 2018-04-20. Available from http://ghdx.healthdata.org/gbd-results-tool. 
2. Iaizzo PA (2015). Handbook of Cardiac Anatomy, Physiology, and DeviceS. Springer Science+Business Media, LLC: Switzerland.
3. Waktare JEP (2002) Atrial Fibrillation. Circulation ; 106:14–16.
4. Odutayo A, Wong CX, Hsiao AJ, Hopewell S, Altman DG et al. (2016) Atrial fibrillation and risks of cardiovascular disease, renal disease, and death: systematic review and meta-analysis. Bmj 354 i4482.
5. Lloyd-Jones DM, Wang TJ, Leip EP, Larson MG, Levy D et al. (2004) Lifetime risk for development of atrial fibrillation: the Framingham Heart Study. Circulation 110 (9): 1042-1046.
6. Kirchhof P, Benussi S, Kotecha D, Ahlsson A, Atar D et al. (2016) 2016 ESC Guidelines for the management of atrial fibrillation developed in collaboration with EACTS. Eur Heart J 37 (38): 2893-2962. 
7. Nieuwlaat R, Prins MH, Le Heuzey JY, Vardas PE, Aliot E et al. (2008) Prognosis, disease progression, and treatment of atrial fibrillation patients during 1 year: follow-up of the Euro Heart Survey on atrial fibrillation. Eur Heart J 29 (9): 1181-1189. 
8. de Vos CB, Pisters R, Nieuwlaat R, Prins MH, Tieleman RG et al. (2010) Progression from paroxysmal to persistent atrial fibrillation clinical correlates and prognosis. J Am Coll Cardiol 55 (8): 725-731. 
9. Schnabel R, Pecen L, Engler D, Lucerna M, Sellal JM et al. (2018) Atrial fibrillation patterns are associated with arrhythmia progression and clinical outcomes. Heart.Oct;104(19):1608-1614​.
10. Calkins H, Hindricks G, Cappato R, Kim YH, Saad EB et al. (2017) 2017 HRS/EHRA/ECAS/APHRS/SOLAECE expert consensus statement on catheter and surgical ablation of atrial fibrillation. Heart Rhythm 14 (10): e275-e444.
Disclaimer: The information featured here is not intended as medical advice, or to be used for medical diagnosis or treatment. Please talk to your doctor if you have any questions.
113953-190509 EMEA; 115115-190526 EMEA; 115114-190526 EMEA; 095103-180713 EMEA; 101640-181029 EMEA; 094573-180706 EMEA; 115113-190526 EMEA; 115110-190524 EMEA; 116706-190614 EMEA